A crossbar pusher tray system which
allows more products to be displayed and,
thus, increases visibility. The system
works in ambient temperatures as well as
in sub-zero environments such as freezers
and coolers.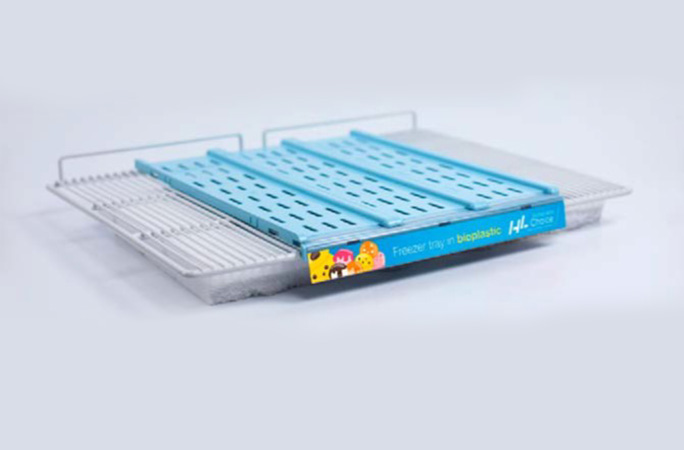 Freezer trays are a modular shelf solution
that allows neat and attractive product
presentation in sub-zero temperatures.